Air Duct Cleaning Services in Surrey
What Is Air Duct Cleaning?
Duct cleaning services refers to the cleaning of various heating and cooling system components of forced air systems.
This includes the supply and return air ducts and registers, grilles and diffusers, heat exchangers, heating and cooling coils, condensate drain pans (drip pans), fan motor and fan housing, and the air handling unit housing. Cleaning your air ducts is essential for a healthy home environment. Clean air ducts will prevent the accumulation of harmful substances such as mold, mildew, dust, and other allergens in your living space.
Signs You Need to Have Your Air Ducts Serviced in Surrey
Some of the most common signs are: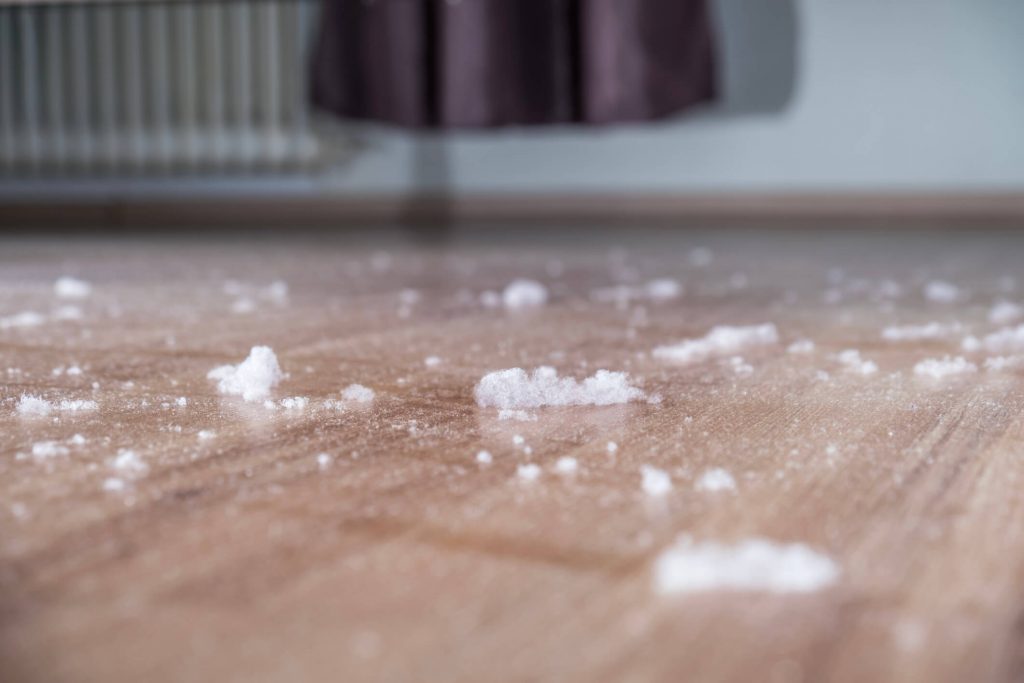 Air duct cleaning is sometimes overlooked, but there are certain signs that can indicate your home ventilation system is in need of a professional cleaning. Vent King provides maintenance and cleaning services for households, HVAC systems as well as interior furnace vents in Surrey.
Our technician will begin by inspecting the furnace (or HVAC unit) to identify the end of the vent network. They will locate and inspect all vent registers throughout the house. A review of the planned work will be done with the customer including an explanation of what will be done and the price of the cleaning will be reconfirmed.
We begin by connecting our HEPA vacuum at the furnace end of the vent network.
All vent registers will be removed, leaving the vents open and accessible.
Each vent will be cleaned, by vent whip and brush, from the exit back to the main line.
The debris that will be pushed into the main line will be cleaned by pulling all debris into our vacuum machine at the furnace end of the vent system.
The vent whip will be used to ensure the vents and main line are clean and clear.
All vent covers will then be reinstalled and the main line reconnected and properly sealed to the furnace or HVAC unit.
Residential Air Duct Cleaning Services in Surrey
Having your air ducts professionally cleaned can increase air quality in your household, resulting in a safer and healthier environment for children and those who suffer from allergies or asthma. Clean air ducts are easier on both your lungs and immune system. Our air duct cleaning service will also help you keep your ventilation system running efficiently.
HVAC System Upkeep in Surrey
Repairing or replacing an HVAC system can be very costly. It is estimated that 9 out of 10 HVAC systems fail because of improper, or lack of, maintenance. Having a professional cleaning of your heating, ventilation and air-conditioning (HVAC) systems can help prolong its lifespan. Our HVAC cleaning process can include:
Clearing the air ducts of debris, dust, mold & other allergens
Cleaning the cooling coils, fans, heat exchangers & drain pans
Air duct sanitizing & disinfection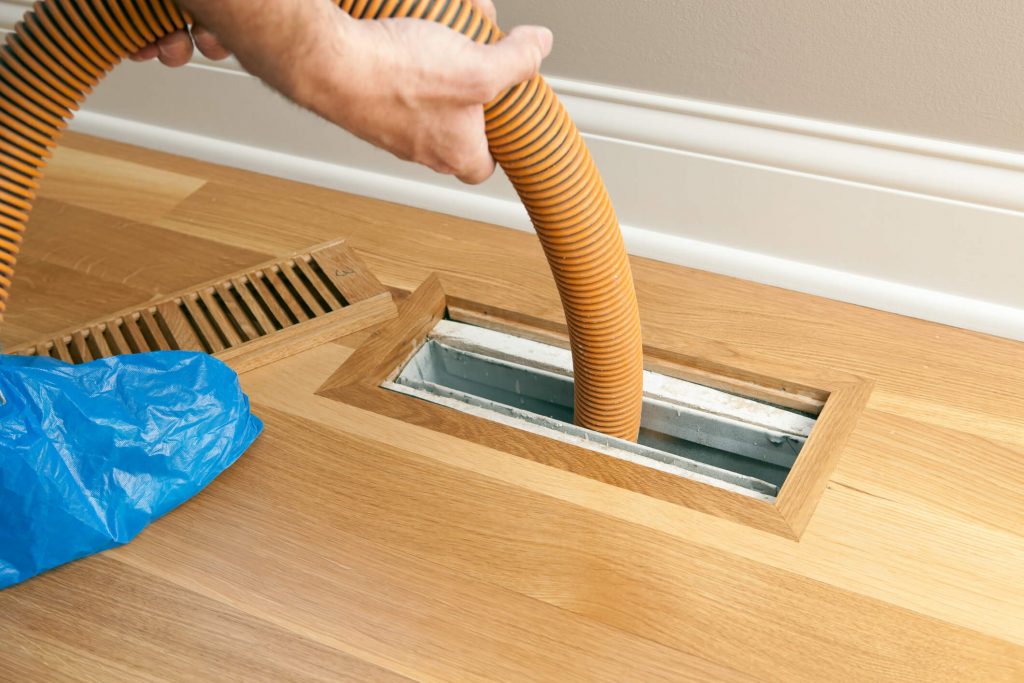 Furnace Vent Cleaning Surrey
Cleaning your furnace vents prevents the high cost of breakdowns and premature replacement. It also allows your equipment to run at optimum efficiency, lowering your monthly energy bills.
Indoor air quality directly affects the health & wellbeing of your household. Call us to have your home's air ducts cleaned in Surrey.
Benefits of Having Regular Duct Maintenance in Surrey
The air in your home is constantly being re-circulated through your ventilation system. Removing air pollutants trapped in the vents will make your home safer and more pleasant, causing fewer health problems. Having clean ducts also greatly reduces household dust making it easier to clean and maintain your home's living space.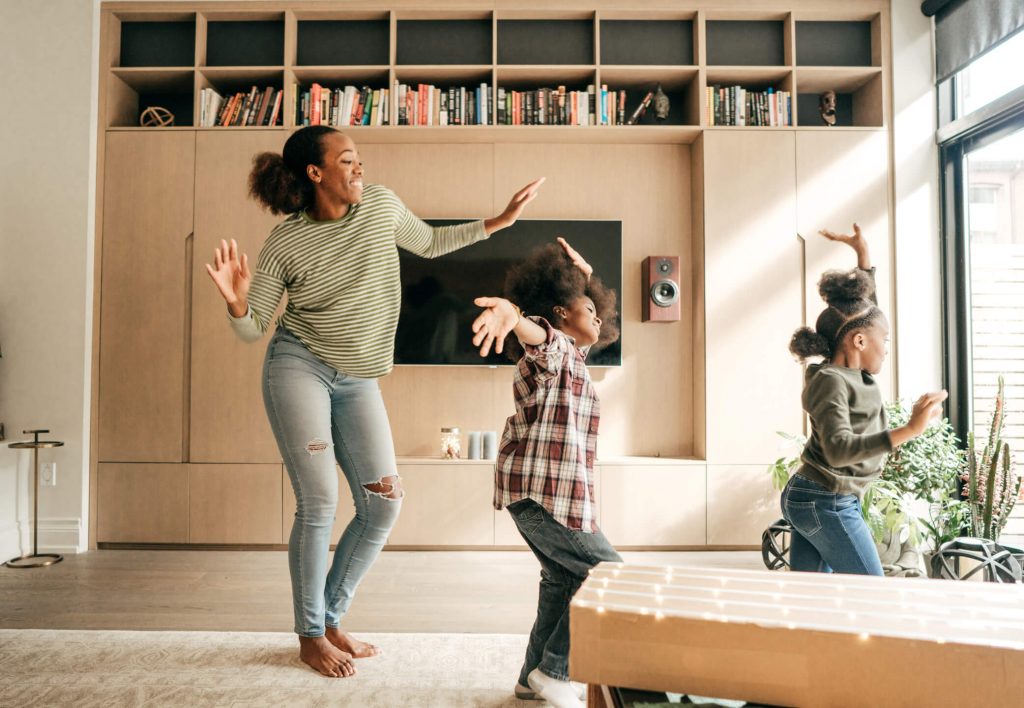 The Air Quality In Your House
Cleaning your air ducts is essential for a healthy home environment. Why? Clean air ducts will prevent the accumulation of harmful substances such as mold, mildew, dust, and other allergens. A thorough air duct cleaning can provide:
Overall cleaner home environment
Reduction of allergens and irritants in the air
Riddance of unpleasant smells in your home
Improvement of the duct air flow efficiency
Lowering Your Monthly Utility Costs in Surrey
Clean air ducts mean lower electric bills. Keeping your air ducts clean will improve the performance of your HVAC systems and as a result, keep your bills lower. Our cleaning air duct service will remove all harmful debris and help you keep your system running efficiently.
FAQS About Surrey Air Duct Cleaning
How often do Surrey residential air duct systems need to be cleaned?
The recommended timeframe for duct cleaning is one every six to twelve months. This, however, can depend on the type of home you own and activities that take place within it.
The number of people and their ages should also be taken into consideration, with the young and elderly most likely to be affected by poor quality air. Similarly, if a person suffers from allergies or asthma, cleaning should be an ongoing concern. Other factors to also consider:
Presence of smokers inside
Pets that shed large amounts of hair
Recent renovations or disaster
New occupancy of house
What are the benefits of having your air ducts cleaned?
Cleaning the air ducts in your home promotes a healthier and cleaner environment for your family. At Vent Kings, we offer professional air duct cleaning and sanitation services for residential households including the maintenance of HVAC systems. Other benefits include:
Energy and cost savings
Cleaner air quality
Improved appliance efficiency
Few allergens in your home
Can I clean the air ducts in my home myself?
You can, but there are some factors to consider. Without the use of an adequate vacuum collection system, improper procedures can cause indoor air problems. It is possible to release more dust, dirt, and other contaminants into your ventilation system than if you had left the ducts alone. Being inadequately trained in the use of air duct cleaning equipment can also cause damage to your ducts or heating and cooling system, possibly increasing your heating and air conditioning costs or forcing you to undertake difficult and costly repairs or replacements.
Surrey Air Duct Cleaning Specialists
Since 2020, Vent Kings has been delivering high quality air duct cleaning services in Vancouver and surrounding areas. The quality of their work is of utmost importance and client satisfaction is at the top of their list. For all air duct cleaning services, we guarantee: